I have been trying to cute back on my caffeine intake recently, and was SO excited when I heard about new Honey Bunches of Oats Morning Energy! This is exactly what I need to wake up and get my morning started with 2 hyper little boys!
The Morning Energy blend has 6g of protein and 5g of fiber which make for a great morning combination, and it tastes great! The Chocolatey Almond Crunch was definitely my favorite, but the Cinnamon Crunch was a very close second.
Check out this recipe if you want to try your Honey Bunches of Oats Morning Crunch in a new way! I am going to make some of these and keep them in my purse when we head out for our daily walk to keep me energized!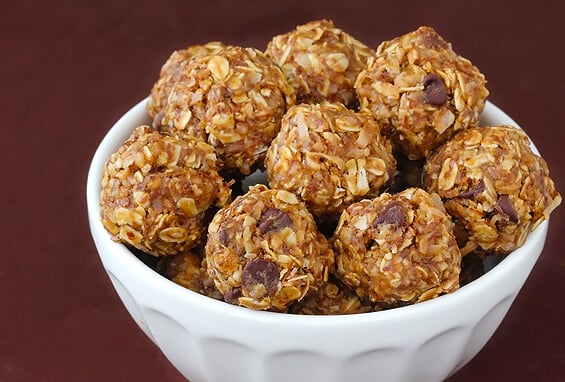 Morning Energy Mocha Balls:
Total Time: 1 hour, 15 mins
4 Tablespoons almond butter
2 Tablespoons pure maple syrup
2 Tablespoons dried cranberries
1 teaspoon vanilla extract
2 teaspoons espresso powder
1/4 teaspoon coarse sea salt
1/4 cup toasted unsweetened coconut for rolling (optional)
Place the cereal in a food processor (or smash with a rolling pin). Process until finely ground. Add walnut halves, chia seeds, flax seeds, sesame seeds, almond butter, honey, maple syrup, cranberries, vanilla, espresso powder, and sea salt into a bowl and process until well blended and mixture forms a stiff dough. Remove dough and form into a compact ball with your hands. Form dough into 1-inch balls and rolling toasted coconut, if desired. Place balls on wax-paper lined sheet and let stand for a hour or so, then transfer to a tin or container with a tight lid. The power balls will keep for at least a week at room temp, or they can be chilled. This recipe will make around 20 balls.
You can also get more fun recipes
here
, AND save while you shop by getting useful coupons by clicking
here
.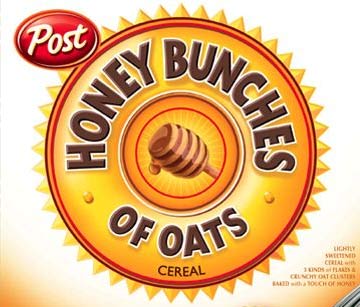 "Honey Bunches of Oats is also running an exciting Twitter Sweepstakes for a chance to WIN $1000! The sweeps will be live all day on

Monday, March 10

. It's easy to enter, here's how:
Follow @HBOats on Twitter

Tweet @HBOats, letting them know what you would do with more energy in the morning

Be sure to use the hashtag #MorningEnergy with your tweet and you could win a $1,000 VISA gift card!
It really is that easy – Tweeting @HBOats could win you $1,000! (Please note, when you submit your tweet, it must include the #MorningEnergy hashtag to qualify. The sweepstakes is one-day only, on

Monday, March 10, 2014

.)"
Disclosure: I received one or more of the products mentioned in this post to help facilitate my review. All opinions are mine and I was not influenced in any way. Please contact Paige@7kidsandus.com with any questions.