Cheerios
are a family staple here in my house. Derrick and I eat it for the health benefits, and the kids just love the way it tastes. When they saw the retro box, they were like "why is the box different?" It's cool to see the retro styles and know it's probably what my parents saw when they were young.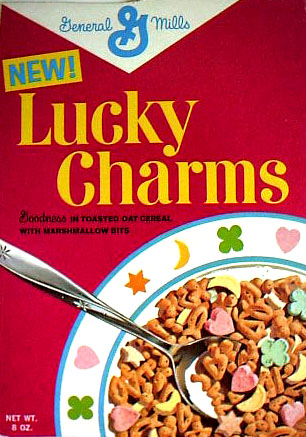 Lucky Charms
is one of my all time favorite childhood cereals! The retro box is just adorable too. Lucky Charms have been around since 1964.
Honey Nut Cheerios
is one of the theme songs that gets stuck in your head! Since 1979 it's been a family favorite.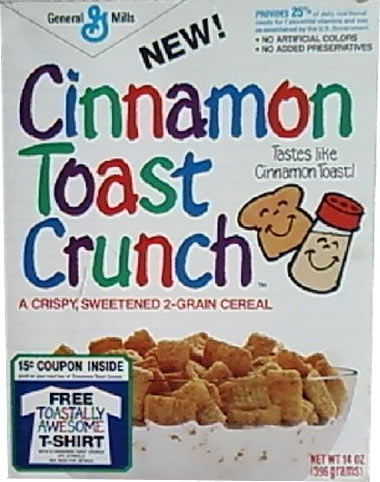 Cinnamon Toast Crunch
, is the #1 cereal my boys can't live without. We go through 3 full size boxes a week! They eat it as a snack at night while watching movies, they put it on their ice cream, and of course breakfast.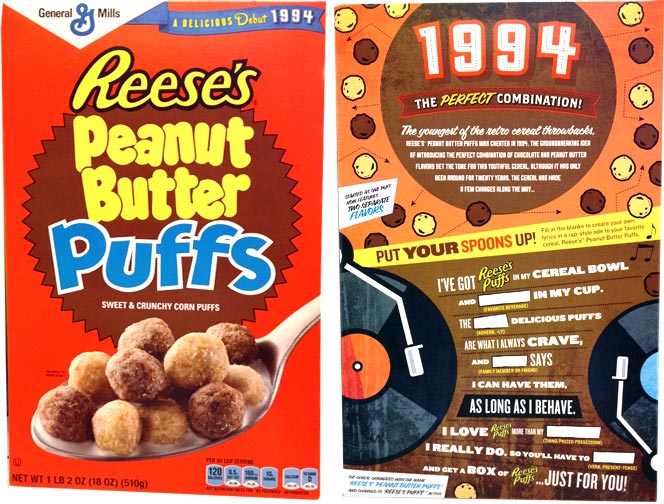 Finally 1994
Reese's Peanut Butter Puffs
was introduced, I had been married for a few years by then, and I remember trying them for the first time..Reeses has always been my favorite candy, so I was super excited to try it in a cereal form.
All these cereals you can find at your local Target, along with many other retail stores. Look for the new "old" Retro boxes of these and more of your favorite throw back cereals from General Mills.