Xander is in love with sharks. He has been since he was very young..he loves everything in the ocean, but especially sharks. I was really excited to get the chance to review Uncle Milton Wild Walls with him.
Create an awesome light and sound experience on your wall like you've never seen! Use the peel 'n stick decals to design the underwater scene! Water wave light effects gently fade in and out, illuminating your wall, just like your underwater. With real undersea animal sound effects, the synchronized light and sounds bring the scene to life!
Set up was very easy. You need to lay the decals out flat for 24-48 hours before you apply to the wall. Then, using the guide, you set up the decals on the wall, and with a nail or double sided command strips, put up the light/sound device.
The finished product is awesome! You get lights and sounds to go along with the decals. The Shark Encounter makes an ocean sound and waves crashing along with a blue light to get the underwater feel.
Uncle Milton Wild Walls
come in several themes like Garden Friends (Tinkerbell), Safari Adventure, Shark Encounter and more. You can see them all
here
. They retail for about $19.99 each at Toys R Us.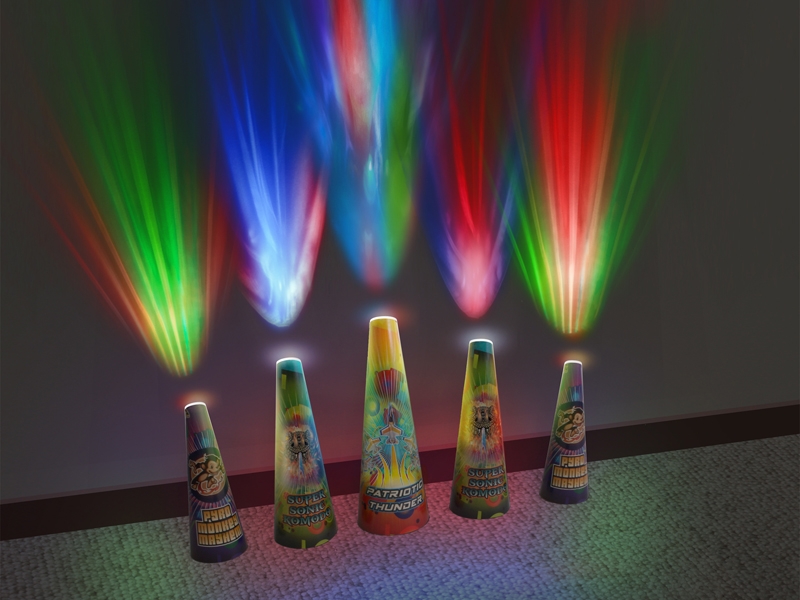 As much as Xander loves sharks, Riley loves fireworks. We see the Disney fireworks at night on our patio, and he is always asking me how they work, whats inside, how they make them go off. So it was really fun to let him be in control and program his own "
Grand Finale Light Show
".
Create a
Grand Finale Light Show
in your room! Launch awesome lights and sounds from colorful Firework cones at the push of a button. Launch each cone individually or all at the same time. Program a whole show with up to 150 launch combinations. Then, turn on some music and let the Grand Final begin!
Set up was super easy, you add batteries under the largest cone, and into the controller, then set up the lights about 3 inches away from the wall and watch the show!
Disclosure: I received one or more of the products mentioned in this post to help facilitate my review. All opinions are mine and I was not influenced in any way. Please contact Paige@7kidsandus.com with any questions.