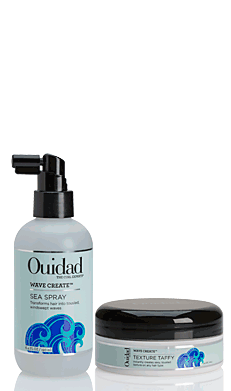 I have fine, hair. So fine, that it's hard to hold a curl, or anything without a LOT of spray and mousse. Recently, I discovered Wave Create and Texture Taffy.
The Wave Create I really enjoyed, It goes on nice, and when I "scrunch" my hair after spraying, it dries with a slight curl to it..kind of like I spent the day at the beach.
The Texture Taffy, is very thick, and probably best on someone with thicker fuller hair.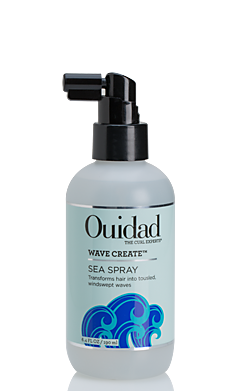 Wave Create Sea Spray gives hair that windswept, sexy and flirtatious look you love after a day at the beach. Our exclusive wave-making complex of natural seawater and mineral-rich sea salt crystals create tousled texture while plant-derived humectants lock in waves. Vitamin-rich seaweed and algae extracts nourish the hair so it's super hydrated – never crunchy or stiff.
-Wave Create Sea Spray: Spray evenly and liberally throughout damp hair. Scrunch hair in an upward motion to enhance body and wave pattern. Let hair dry naturally or blow dry with a diffuser attachment.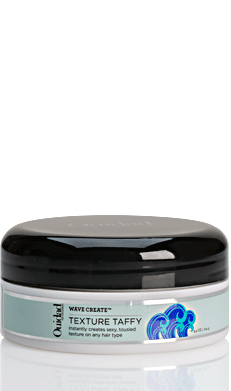 Wave Create Texture Taffy is a stretchy styling cream that creates playful, tousled texture for a look that's undone and sexy. Our taffy-like formula with a Marine Complex - high in vitamins and minerals – allows you to grip and mold hair while keeping it nourished and soft. This flexible, gummy styler creates long-lasting waves that dry to a matte finish without a trace of sticky residue. Whether you want summer-inspired waves or a playful, unkempt style your newly found texture will be a look that's natural, healthy and irresistible.
- Wave Create Texture Taffy: Scoop out a nickel-sized dollop of texture taffy (A little goes a long way!). Rub hands to warm and spread. Using palm of hands, cup ends of damp hair moving in a quick, upward motion to encourage wave formation. Continue throughout hair until texture is created and there's no visible cream on ends. Let hair dry naturally or immediately set style by applying heat with a diffuser.
Right now, you can purchase both products here for $40 (a $6 savings!)
Disclosure: I received one or more of the products mentioned in this post to help facilitate my review. All opinions are mine and I was not influenced in any way. Please contact Paige@7kidsandus.com with any questions.