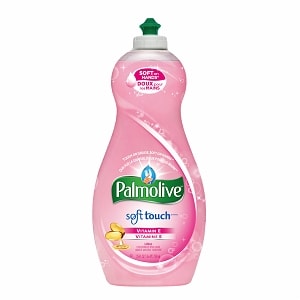 I can remember watching commercials for Palmolive back in the 1970's. I remember my grandma using Palmolive and pretty much everyone I knew had the same green soap in their kitchen.
It's a brand we have known and trusted for so many years.
Now, Palmolive has a new line called Soft Touch.
Soft Touch™ Pampers
Concentrated Dish Liquid
Formulated with A Touch of Vitamin E
Retains Hands Natural Moisture
Cleans Dishes to A Sparkling Shine
Tough on Grease, Soft on Hands®
This mild formula was designed to be soft on hands. Make your day delightful with Vitamin E and the strong grease-cutting power of Palmolive®.
Phosphate Free
I tried this on my dishes and was so happy at how well they cleaned, and how great my hands felt after!
Disclosure: I received one or more of the products mentioned in this post to help facilitate my review. All opinions are mine and I was not influenced in any way.