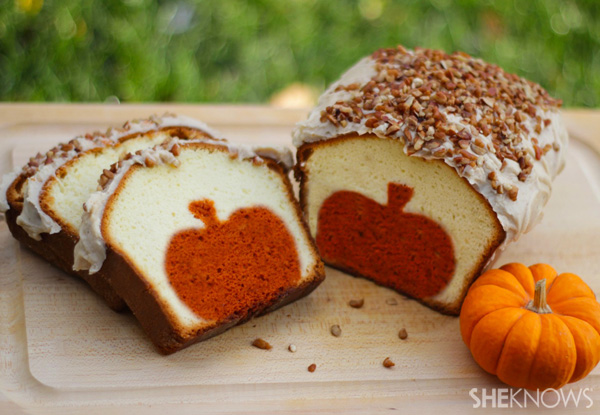 Peekaboo pumpkin pound cake with brown butter pecan icing
Ingredients:
For the pound cake
1 (14-ounce) box pumpkin bread mix
1 (16-ounce) box pound cake mix
Orange food coloring
For the icing
8 tablespoons (1 stick) butter
3-1/2 cups powdered sugar
3 tablespoons evaporated milk
1 teaspoon vanilla
1/2 cup chopped pecans (optional)
Directions:
Mix up pumpkin bread ingredients according to the directions on the box. Add orange food coloring to make it more "pumpkin-y" looking (less brown).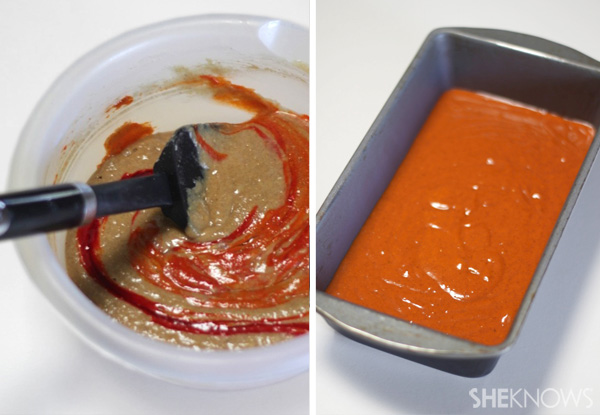 Bake in a 9 x 5-inch loaf pan according to directions. Remove from oven before completely done, about 8-10 minutes less than instructed. Let cool, remove from pan and refrigerate for up to four hours. Cut cold pumpkin bread into large slices. Cut pumpkin shapes from slices.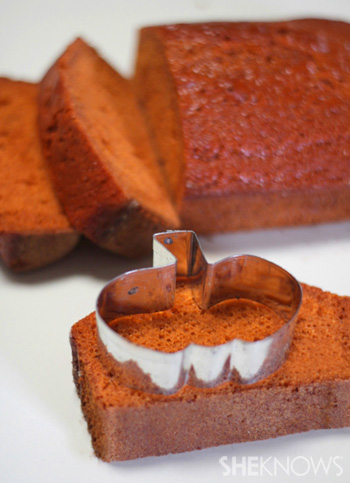 Align them down the center of a lightly greased and floured 9 x 5-inch loaf pan.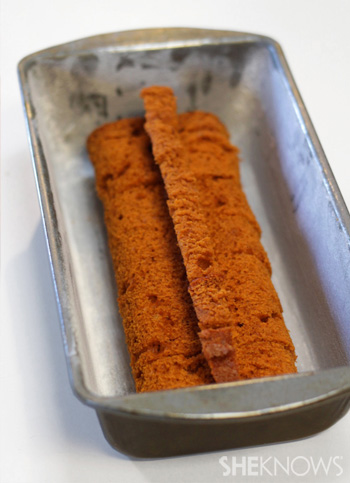 Mix up your pound cake batter according to the directions on the box. Pour over your pumpkin bread cutouts in the pan, making sure to cover the tops of the pumpkins. You may have more pound cake batter than you need. Try not to overfill the pan. Bake according to the directions on the box. Let cool when done.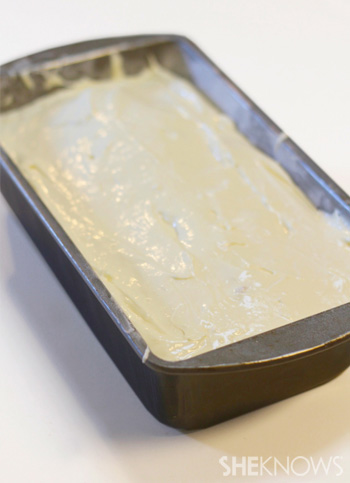 Meanwhile, prepare the brown butter pecan icing.
Put powdered sugar in a mixing bowl. In a saucepan, melt butter and boil, stirring until it starts to brown and form dark flecks on the sides and bottom.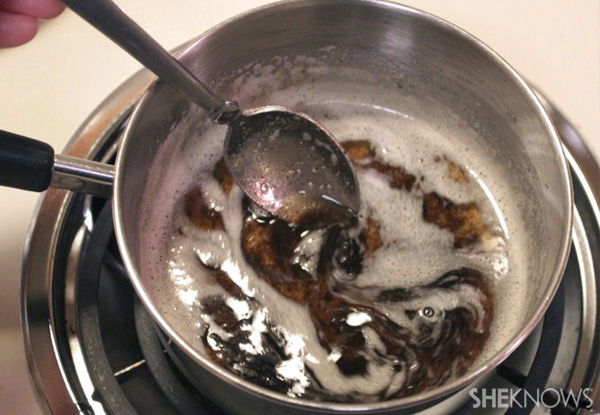 Remove from heat. Pour the melted brown butter and flecks over the powdered sugar. Add the evaporated milk and vanilla. Stir until combined and creamy. Add more powdered sugar if it appears too runny or more evaporated milk if it seems too stiff.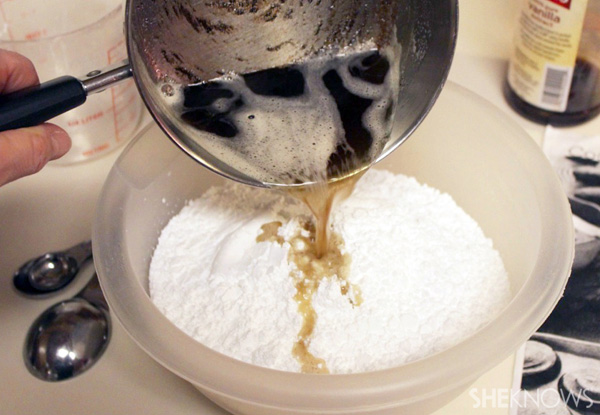 Remove baked and cooled pound cake from pan and top with brown butter icing. Add chopped pecans, if desired.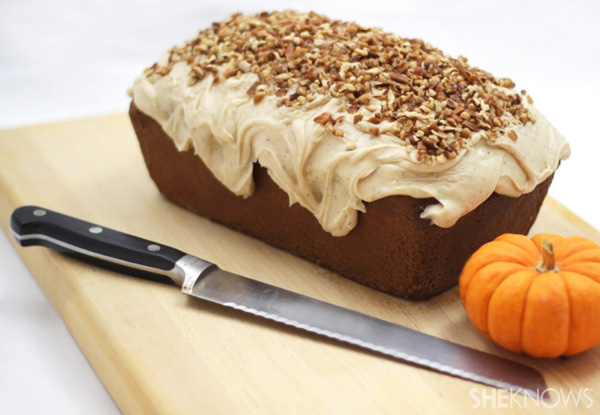 Cut into slices and delight your guests with the pumpkin-shaped surprise that peeks out from inside!