I was so excited to be contacted by the Etsy shop
They have so many wonderful items in their store, and I wanted to try them all!
First I was offered to sample their
Love Me Tender Herbal Tea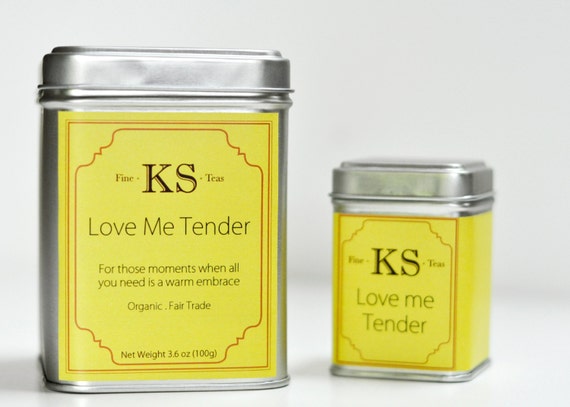 This Herbal tea is 100% organic. CAFFEINE FREE.

Ingredients: Organic chamomile, valerian root, rose hips, spearmint, hibiscus & lemon verbana.
When I opened the CUTEST LITTLE TIN IN THE WORLD I could smell the peppermint right away.
I love that the tea is organic and caffeine free, because I am a night time tea drinker and I don't like it to keep me awake!.
This tea retails for $12 for 100grams or about 3.6 ounces.
It does not come in a tea bag, so you have to use a tea ball or a coffee maker (like i did!)
The second item I was sent to review was the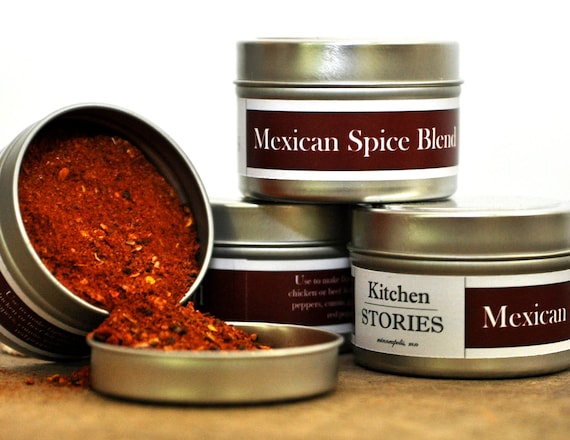 Ingredients: Chili peppers, cumin, garlic, onion, oregano, paprika, red pepper, black pepper & salt. Some spices and herbs are packaged around nuts, wheat and soy products.

When I opened the tin, I could smell the cumin and it reminded me of a wonderful Mexican restaurant that my husband takes me to on special occasions.
You can use this spice blend for tacos, fajitas, enchiladas, burritos and so much more!
A 4 ounce jar retails for just $6!
has so many items to choose from all starting at around $6, I see so many of these that people in my family would love for the Holidays and they make great teacher gifts! I was thinking of a jar of the Mexican spice blend and a package of tortillas as a teacher gift!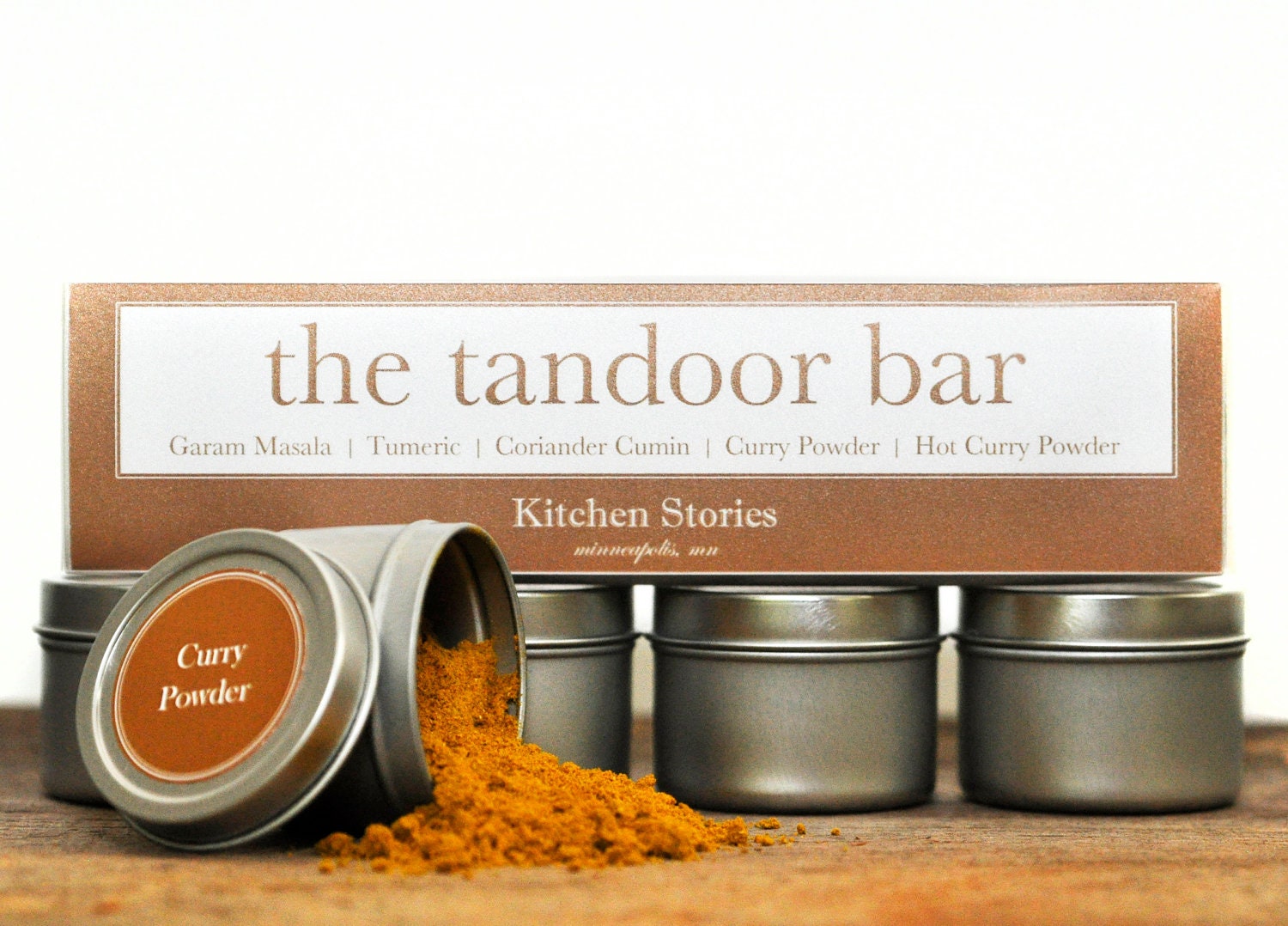 This is one that everyone in my house would appreciate!