So Just like how Xander's room is in makeover to a Big Boy Room, we are trying to make what was a spare bedroom into a room for Riley to call his own.
Riley LOVES music, he loves guitars, drums, microphones, cymbals, keyboards..anything that makes music he is in love with.
That's how I knew he would LOVE these guitar prints from the Etsy shop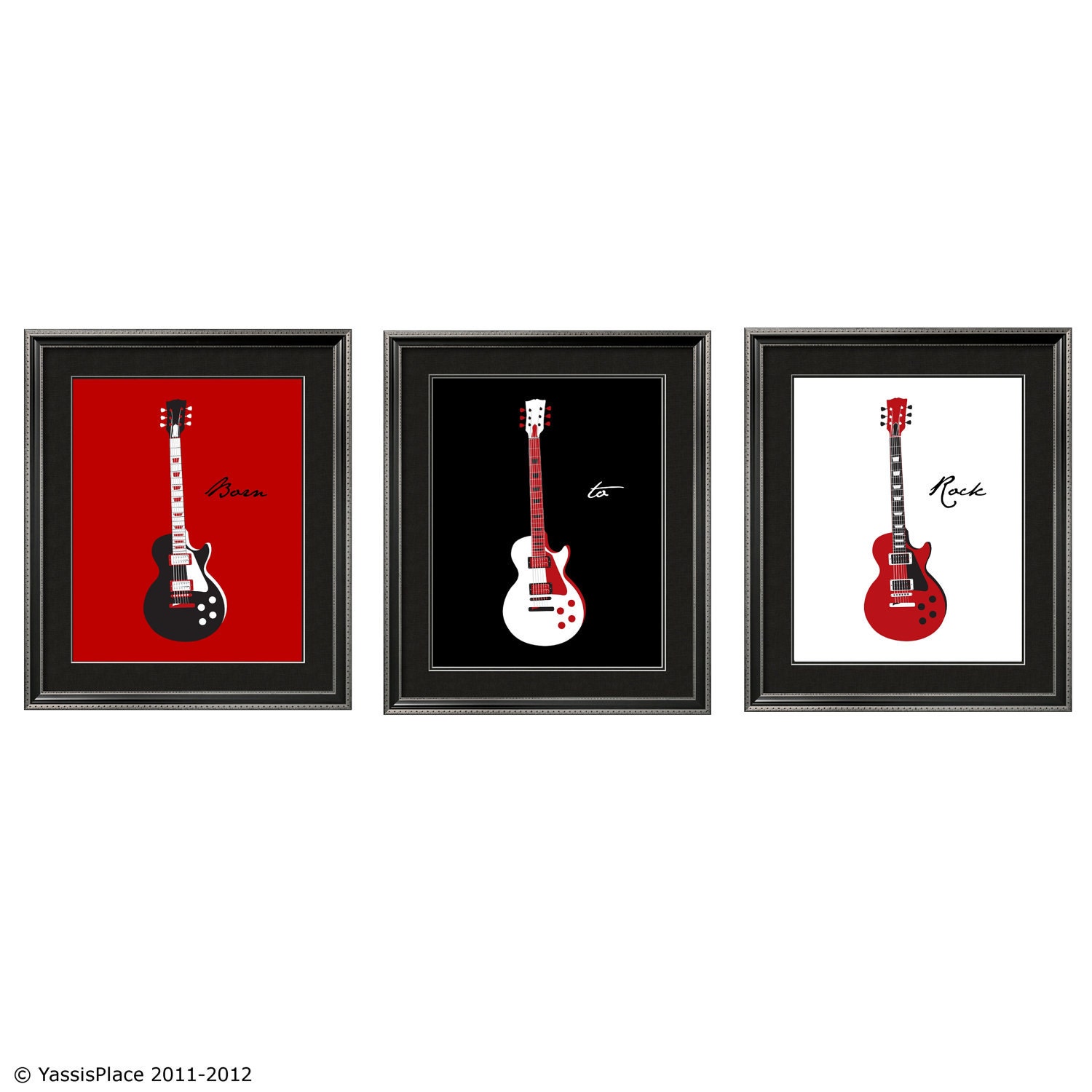 I don't have pictures of them on my wall yet, because I have to get them framed.
When I took them out of the package Riley was SO excited! He loved them and read what it said right away!
Born
To
Rock.
That's what Riley is Born to Rock, and what I think is funny is that when I was pregnant with him I wore a shirt all the time that said "Future Rock Star"
That's SO Riley.
As soon as I get these awesome prints on my wall I will share a picture with all of you.
YassisPlace sells over 500 different sets of prints, all for nursery's and kids rooms (though I was tempted to put some of them in MY room!)
The prices start at about $36 for a set of 3, and these prints are worth every penny, they are thick and very clear and shiny, I can see that in a frame they will last a LONG time.